Paradise on earth - Kashmir
The valley of Kashmir, also lovingly called "kasheer" by the inhabitants, is paradise on earth. It is a land of snow (sheen in kashmiri) clad mountains, lush green plants, picturesque lakes and an ambience that soothes your heart and soul. There are very few parallels to the beauty and bounty of this land.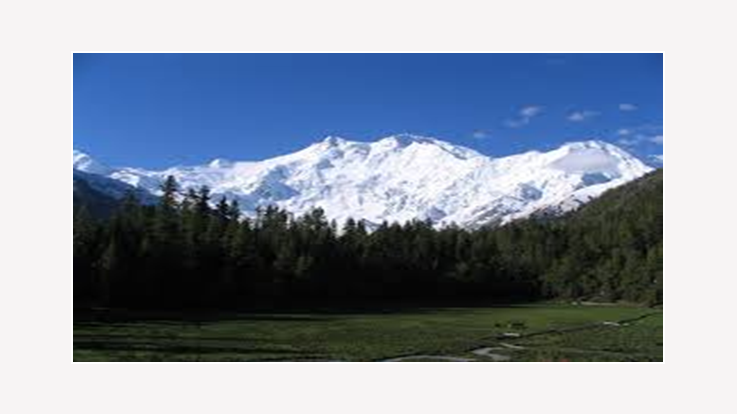 What meets the eyes in this paradise; leaves a man transfixed, dumbstruck and rejuvenated almost unfailingly. Persian poet Amir Khusrau when visited Kashmir, he said "If there is a paradise on earth, It is this, It is this, It is this!"
History-  In the first millennium, the Vale of Kashmir was an important centre of Hinduism and later of Buddhism; then Shaivism rose in the valley. Finally, in 1349, Shah Mir became the first Mughal ruler of Kashmir. The valley has also been touched by the Sikkhism, after the annexation of Kashmir by Maharaja Ranjeet Singh of Punjab.
After the treaty of Amritsar, Raja Gulab Singh became new ruler of Kashmir under the tutelage of British Crown till 1947. After 1947, the ancient territory of Kashmir became a disputed territory, ruled by India, Pakistan and China.
Culture and cuisines-  The most famous cuisines of Kashmir are dum aloo, tzaman(a solid cotton cheese), roghan josh (lamb cooked in heavy spices), yakhyin(lamb cooked in curd), hakh, rita-gushtaba(minced meat balls), danival korme and rice.
The Wazwan or feast in Kashmir, generally witnesses a myriad of non vegetarian dishes, mostly lamb, which is crelished with rice, a staple diet in the valley.
Noon chai , or salt tea, is pink in color and  very famous among the locals. Kahwah, is also one of the relished drinks in the vale, mostly on festive seasons. Alcohol is banned almost everywhere.
Fascinations- The valley of Kashmir or Paradise on earth is one of the most preferred destinations for tourists. The enthralling charm and beauty attracts visitors throughout the year.  Kashmir is also famous for dry fruits and saffron, which is cultivated here due to favourable climate.
Traditionally, the most renounced thing of Kashmir is its cashmere-wool. That was once exported across the globe. Kashmiris have dexterity when it comes to knitting and intricate designs thus the Pashmina Shawls, silk carpets, rugs, kurtas and pottery are very famous from this place.
Shikaras are the most sought-after things in the Vale of Kashmir. These boats are very romantic and needless to say, very filmy, hence are a great centre of attraction for tourists.
Behold the Paradise.. here.. –
Shalimar Bagh- At a distance of 16km from Srinagar and the largest of all the Mughal gardens in Srinagar, Shalimar Bagh was buit by Mughal emperor Jahangir in 1619 to appease his wife Nur Jahan. He lovingly called this garden "Farah Baksh", meaning "delightful". 

 Designed in a Persian style, this garden has protected its originality for over 400 years now. The garden entrance leads to the first terrace and Diwan-e-'Aam, a small building with lovely waterfall. The second terrace leads to Diwan-e-Khaas.  A water canal flows down from the top end of the garden towards the entrance and joins the Dal Lake.

The Dal Lake-  The Dal lake is a maze of intricate water channels, floating islands of vegetation, household that look so firmly moored they could be islands and hotels on islands which seems as if it would float away.

Shikara ride is an enthralling and scintillating experience here.
How to reach Kashmir:-
By Air-Srinagar airport is approximately 14 km from the city. There are daily flights to Srinagar, operated by Indian Airlines (from Delhi, Mumbai and Jammu) and Jet Airways (from Delhi and Jammu).
By Rail-Jammu Tawi, approximately 305 km far, is the nearest railhead for Srinagar. Trains from Delhi, Calcutta, Pune, Mumbai and other cities arrive at this station only. During holiday season, when there is a heavy rush for Kashmir, additional trains operate for and from this station.
By Road-National Highway 1-A is the main highway connecting Srinagar with Jammu. J&K State Road Transport Corporation (SRTC) as well as a number of private Super deluxe, A-class and B-class busses operate to and from the state. Private taxis are also available for traveling to Kashmir.
Accommodation at Kashmir:-
There are hundreds of hotels both budget and luxury class for all kinds of visitors. There are both Government and corporate guest houses available as well. Several lodges and dharmasala are available at a very affordable price. Food is very affordable for all kinds of visitors.